Stem/Steam Checkout Materials
We have a number of items that focus on Science, Technology, Engineering, Arts, and Mathematics. These are educational in nature, but also provide hours of entertainment. Check-out time if 30 days. So stop by and see the collection we have. Shown below is part of our collection.
STEM/STEAM Options for Toddlers and Younger Children (ages. 2-8):
Imagination Magnets
Imagination Patters Deluxe
Educational Insights Design & Drill Activity Center
Tower Cubes
Toddler STEM Backpacks (five different backpacts focused on tools, shapes, colors, etc)
STEM/STEAM Options for Older Children and Teens (ages 9 to 15):
IPTV Building Challenge Backpacks (Donated by The Max and Helen Guernsey Charitable Foundation)
A vareity of Snap Circuts (Light*, Sound*, Smart Circuts, etc)
Makey MakeyR *
Gear It!
Squishy Circuits
Craft-Struction Box sets
Circuit Maze
Gravity Maze
BLOXELSTM Build Your Own Video Games*
Strawbees.
CanaKitTM Raspberry Pi 3 Complete Starter Kit 32 GB EVO+ Edition*
A variety of LEGOTM sets
*Must be 18 and in good standing to check-out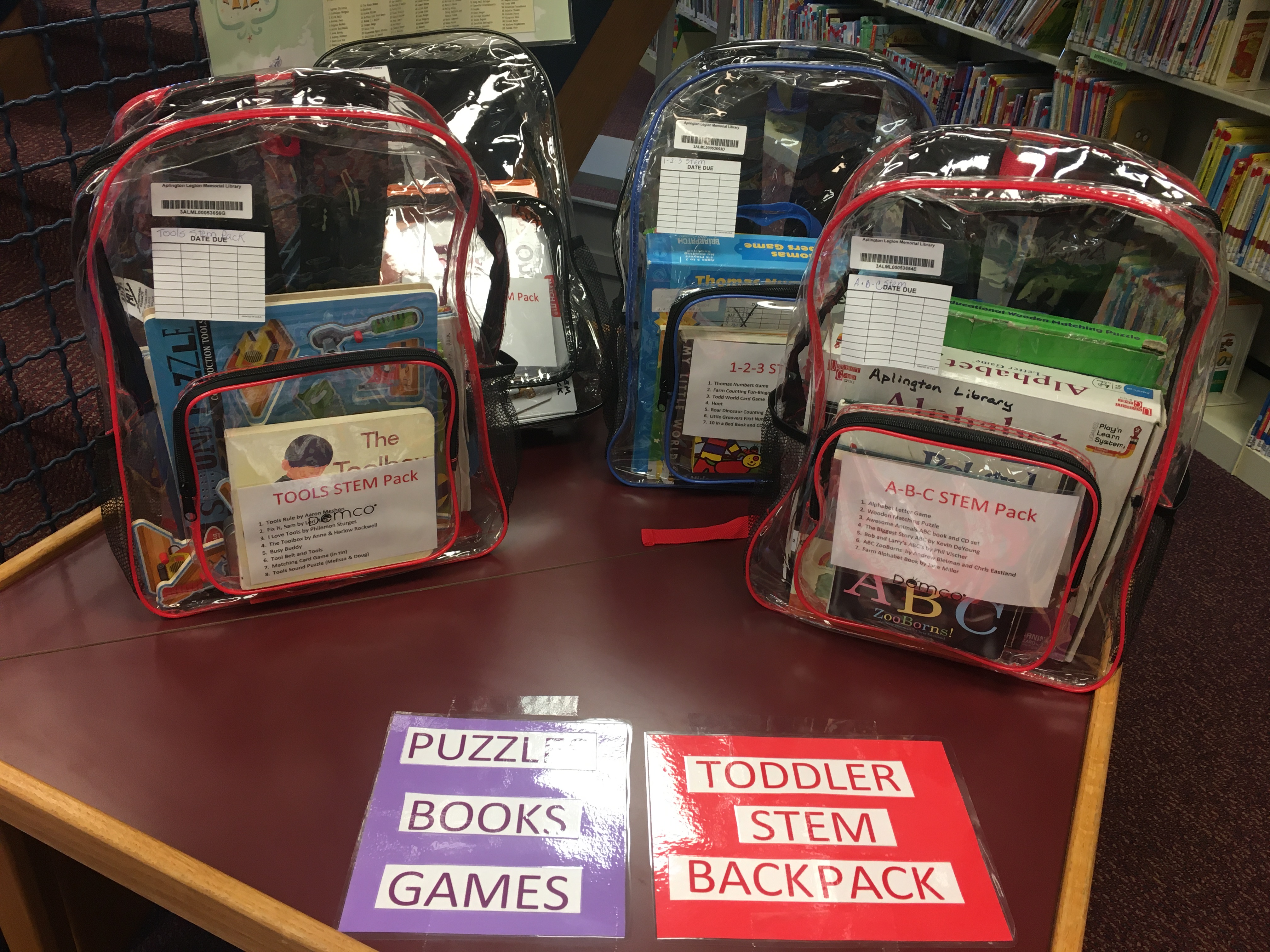 Toddler STEM Backpacks
(1 month check-out)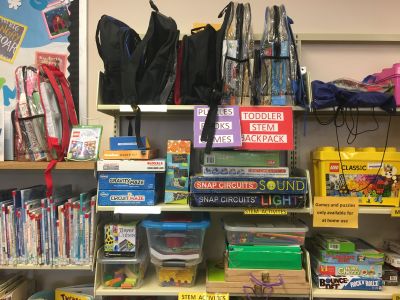 A selection of STEM options to check-out. NOTE: with some items, you must be 18 years or older and must be in "good standing" to check-out.